PEOPLE WITH SWEET TOOTH ARE INVITED THIS HOLI!
Indian cuisine is an amazing example of mix culture and great variety of food, right from chole bhature to the mouth watering masala dosa. Where these dishes are in different people's favourite list, there is something which is common on everyone's list. Yes! You guessed that right, we are talking about the Indian delicacies the rich and diverse SWEEET DISHES.
Look at these top 10 sweet dishes across India which is a must must try on the occasion of Holi this year!
1. DOUBLE KA MEETHA from Andhra Pradesh: This dessert gets its richness from saffron and milk and the crunchy dry fruits, the crispness of bread fragranced with rose water coated with condensed milk can never be a no from anyone!
2. PITHAA from Assam: Prepared with rice flour, jaggery and coconut filling it is cooked in different forms as per different preferences. You can try the steamed, shallow fried, or even the baked ones.
p.s. I can eat 10 of these at any given point of time.
3. THEKUA from Bihar: Specially had during the Chhatt puja, made with wheat flour, ghee and sugar syrup this is a complete snack for travelling, parties or even as a sweet dish!
4. MOHANTHAL from Gujarat: This is a traditional Guajarati dish made using gram flour. Made on festivals or auspicious occasions it is loved by ALL people. Top it with your favourite dry fruits and enjoy it for a longggg time.
5. RABRI from Haryana: The thick, creamy, sweet residue from the evaporated milk is a traditional Indian dessert made on slow fire to stay for a longggg time on your palette. Topped with your favourite nuts and rose syrup, it can't be a more heavenly feeling.
6. PHIRNI from Jammu & Kashmir: The north Indian dessert made with rice flour and milk mixed with rich and delicious condensed milk and a hint of rose water, no one can deny it!
7. MAALPUA from Jharkhand: P
repared with refined flour and semolina these
deeeep
fried pancakes dunked in sugar syrup can make you salivate before, during and definitely after any meal!
8. CHHENA PODA from Orissa: The half brother of rabri, this is another addictive dessert which is baked on a low heat and as its name suggests, chhena means milk product and pora means burnt, it is amazingly delicious and leaves a long aftertaste in your mouth.
9. SHAHI TUKDA from Uttar Pradesh: Made by deep frying bread and soaked in sugar syrup and saffron, topped with condensed milk and dry fruits, you can not miss trying this dessert!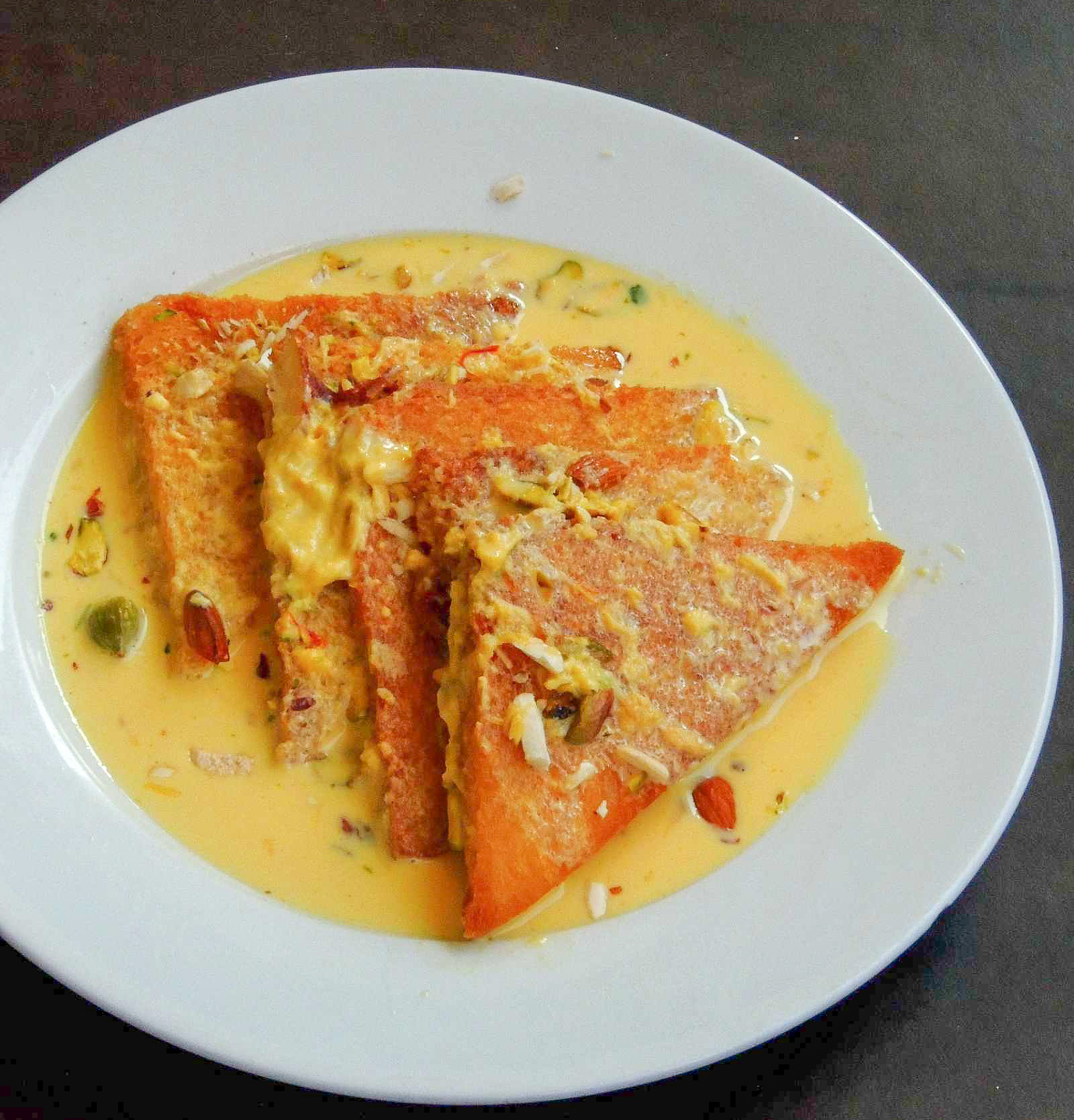 10. ROSOGOLLA from West Bengal: Made with chhenna and dunked in sweeeeet sugar syrup or any other flavoured sugar syrups this is what is used as an example to denote sweet people in Kolkata.
😊
Well, did I mention that all these delicacies can be found in the city of joy, Kolkata? Be itK.C. Das or Mithai, Nalinchandra or Balaram Mullick you can find all these in any of these sweet shops in Kolkata. If not, try making these sweet delicacies and don't forget to share it with us in the comments section below!
HAPPY HOLI, ENJOY AND PLAY SAFE!