Who isn't eager to know about future! We all are eager to know how we will fare our next tomorrow. Are you into astrology and believe that the stars guide you through your life? If so read on. Indian Bong brings to you how you will fare in 2018 based upon your zodiac signs.
ARIES
People born under this sign are enthusiastic and go-getters. You will seldom find an individual born under this sign who is inactive and doesn't go after what he wants. 2018 is the year of opportunities for the Aries. Grab the opportunities as they come. Saturn and Jupiter are in their favor this year. So they may expect to tide over their financial troubles with ease. They may get pay hikes or promotions. They will have their share of problems but thanks to the favorable position of Jupiter, they will sail through them. They must use their creativity and intellect.
In their love life, they are in for a bumpy ride this year. They should keep their anger in check. Stay calm. Their ruling planet Mars will turn retrograde towards the end of June. This may affect their temper.
TAURUS
2018 will be grant them, their much needed peace and stability. The transit of Pluto from the house of Capricorn will bring them peace. Do not take a decision in haste. They should step back a little, view their options, then proceed forward. They will have a fruitful career this year. But they are advised to not enter in any partnership or co-operative deals.
Taureans who are in a long standing relationship, this year may strengthen their ties and deepen their love more. Marriage may be in their cards too. Their ruling planet Venus will bring harmony in their relationships.
.
GEMINI
The 'Twins' are mostly sociable individuals. The first person who talks to you in a party of complete strangers, chances are he is a Gemini. Their years of networking may save them from an untoward sticky situation. They would require to sharpen their communication and social skills further as Mercury will head in retrograde in Aries during March. In this year they will flourish both in their professional and personal lives. They may expect cash flow from new avenues. Keep a check on expenditures.
There may be some conflicts with their partner. They must keep their words in check when in argument with their partner.


CANCER
This year will bring harmony in both the professional and personal fronts. They are in for an adventure or revelation. That one person who they have been secretly in love with for ages may propose finally! With the Venus retrograde in Scorpio during October, about anything is possible in their love life! Those who are single they may finally meet their match as well. In their chosen field of career they may be given additional responsibilities.
LEO
On the career front, 2018 is predicted to be a lucky year for them. Their main strength lies in their adaptability. Their creative and innovative ideas will pave way to new opportunities. But they should be take care of their health. Health issues may put a roadblock in their success. Concentrate on savings. There may be problems in inflow of cash.
In the personal front, this year may bring problems. They should devote more time to family and spouse. Their spouse will play a critical role in alleviating an issue. Saturn and Jupiter will guide you through your troubles in your love life.
VIRGO
If they are intending to start a business, an experienced colleague or family member will help them in their business endeavors. Others may get promoted in their jobs. There will be a constant flow of cash, ensuring financial stability. Saturn will be transiting in the fourth house during the second half of the year, So they may expect to defeat their opponents and rivals in business, and have a stress free union in their relationships. Natives of this zodiac sign will be easily able to resolve their marital conflicts. But they must take care of their health. They might face urinary troubles toward the end of the year.
LIBRA
Libras are expected to achieve new heights in their career this year. The transit of Mercury in Sagittarius in January will bring many opportunities in their career. They will get to shoulder a lot responsibilities in important positions. But be careful. Jealous peers and colleagues might try to conspire against them. Libras must count on their hard work and dedication to lead them through the conspiracies. Their optimism and sense of survival will sail them through the troubles. Their personal hobbies and interests may bring them unexpected fame and opportunities.
The positions of each of Sun, Mercury and Venus in opposition in March will bring difficulties in every front of life. In matters of love life the Libras are advised to not take any impulsive decisions. And for the single ones, they may have to wait little longer to meet the love of their life! Their Venus will take care of it.
Concentrate on savings. They will be tempted to spend on their luxuries.
SCORPIO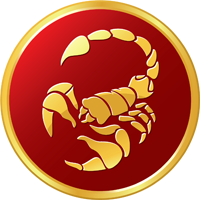 In 2018 the Scorpios would become a force to reckon with! The favorable conjoined positions of Mars and Jupiter will provide them with an exceptional boost of energy. Their career and education will have benefits from this. If they are looking to change their career path, well this is the year for it. Their consistent performance in the work arena may get them promoted towards the end of the year. June to August will be the favorable months for them. Scorpios who are in a long term relationship, may play a pivotal role in the success of their partner. They need to approach an elastic attitude in their love life. They should spend quality time with their partner and try to avoid unnecessary arguments. Chances are there the singles will not stay single this year. Natives of this sign should take care of their mother. Health issues of a family member may affect their growth in career and relationships.
Natives of this sign will embrace 2018 in style! The positions of Mars and Jupiter are conducive for career growth. Sagis may get ample opportunities to travel new places this year. Their career may benefit from their travel unexpectedly. However they are warned to be not influenced by others. They must use their wisdom and presence of mind. This might be the year where they finally get to clear their debts. The transit of Saturn will help them in their monetary concerns. In their personal fronts, beware of getting dominated by family members. Health issues of their partner will stress them out. Otherwise expect a harmonious love life. Sagis get ready to be pampered extra this year by the love of your life. The Sagi singles may meet their match this year during of their travels!
CAPRICORN
They might have a busy career this year. They might be offered new projects. With all the work that they will have to do, chances are they might have to put their vacation plans on hold. They may get in conflicts with people in higher chair. They should control their temper and let their work speak for themselves. Their busy career schedule may make them put their personal lives in the back burner. Do not do that. Keep balance between personal and professional lives. Those who are in relationship, their partners may pester them to take the relationship at a new level. Do not take hasty decisions. Think through before taking the next step. They do not have to worry about savings. The favorable position of Jupiter will let them splurge a little more on their indulgences. Health wise they would have a healthy year.
AQUARIUS
A myriad of opportunities are waiting for the Aquarians on all fronts. Their charisma and diplomacy will earn them bonus points from their bosses. Promotions are in their cards this year. Their colleagues will support them in their decisions. If they are planning to start or expand their business, do so with a proper plan. They may venture into investments and shares. This year they will progress emotionally. So they may develop a better sync with their partners. Their ruling planet Uranus will be positioned in a square with Mars during July. Spousal disagreements and conflicts may occur. Aquarians are known to be rebellions. They should keep their rebellious and flighty attitude in check this year, especially when dealing with their partner. They should keep transparency in relationship. Overall this is a good year for them. They should keep a check on their eating habits though.
PISCES
Get ready to embrace changes in all fronts. Work hard and try to maintain a balance between personal and professional lives. Avoid having tiffs with the bosses. They should let their creativity and work speak for themselves. They should concentrate on the task assigned to them. They may be tempted to start a relationship with a colleague. Beware of the consequences.
It is upto them to take their relationship to the next level. This year may prove to be extra special for the Pisces couple. Marriage and parenthood are in their cards. They should hear their partner' opinions into consideration when entering to a new investment. Investments in land property will be profitable this year for them. The transit of their ruling planet Neptune in Pisces will help them achieve their dreams.